Dung tan commercial and tourism center is a new and attractive travel destination in Thai Nguyen province.
Dung Tan commercial and tourism center own beautiful space with stones, waterfall and Japanese Koi aquarium arranged harmoniously. Water surface, garden, ornamental trees are always indispensable elements to contribute to create specific feature of Dung Tan.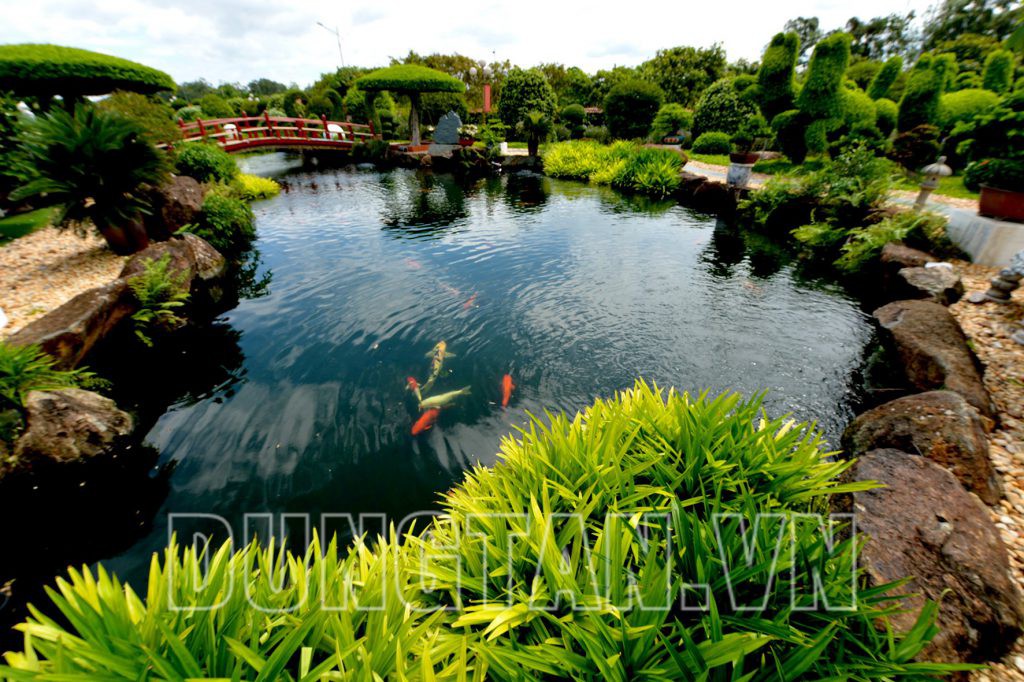 Dung Tan bonsai garden assemble thousands of plants with different types of trees, and with large scale, artistry and aesthetics are made from beautiful flower plants and special bonsai trees from over the country for serving to decorate landscape and for business purpose.
Ornamental trees, ancient trees are divided on 3 main types with large quantity is bonsai tree, herbaceous plants, fruit-trees. Ornamental trees from ficus benjamina, ficus malacocarpa, Barringtonia acutangula to Araucariaceae, Platycladus orientalis; fruit-trees like star apple, sapodilla, mango; precious flowers like Wrightia religiosa, Ochna serrulata, Laurus nobilis, Brunfeldsia hopeana Benth, Peony… make Dung Tan garden colorful, gorgeous and fragrant.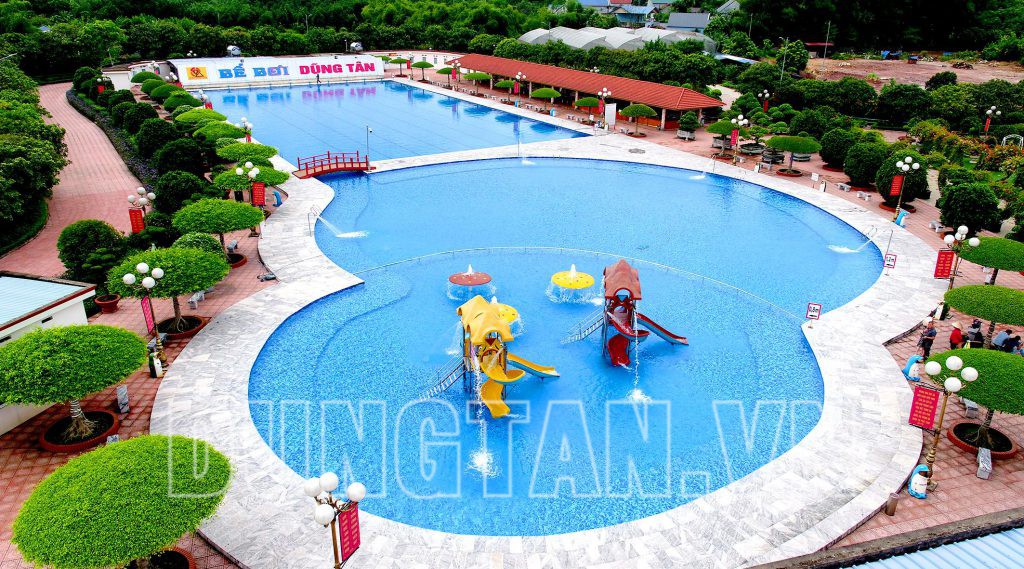 Dung Tan garden also have many special trees with high economic value, some first-class trees in Vietnam like Podocarpus macrophyllus that took gold medal at International Bonsai exhibition in Taiwan in 2016.
There is a 3000-square meters pool in center campus, divided on 2 areas: a 1500-square meters area for swimming competition and remainder for swimming activities, this pool are equipped with Spanish modern devices. This can be seen like a green project used the latest devices, the most optimal materials to ensure that it will not harm ecological environment and contribute to create a cleaner environment.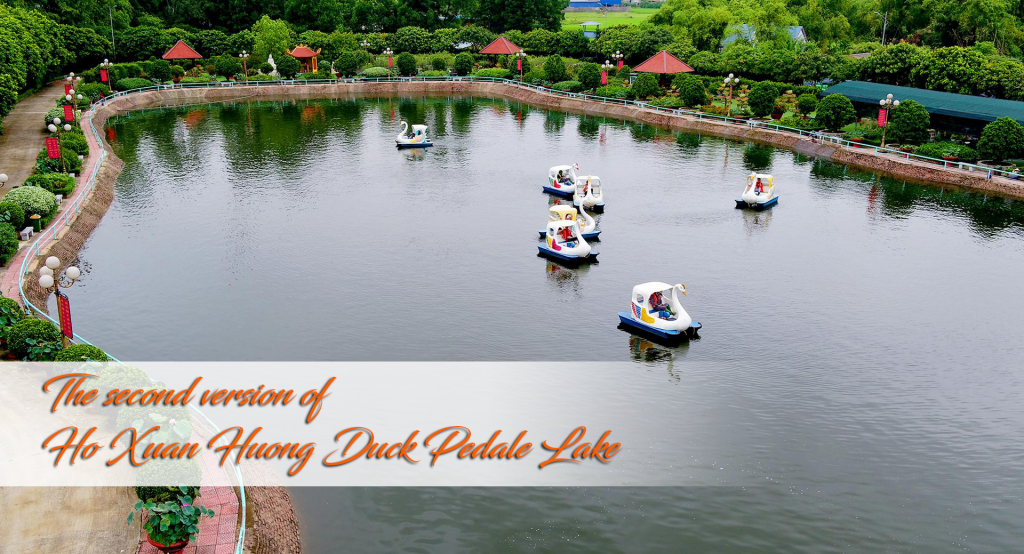 Apart from making a recreation ground for people having passion for swimming, this pool is also a place organized swimming competition for agencies. In addition, it will be held non-professional competition in area framework to innovate operation mode as well as increase excitement when taking part in games.
A hall with 900 square meters like a link between pool and ecological lake, spacious 6000 square meters, with beautiful swan pedal boats on the lakes, guests can pedal swan boats and enjoy a ton of sighseeing around lake, a variety of precious orchids and birds always wait for and welcome guests.